FOR OUR TEACHERS

Many of us recall giving these precious cards to our teachers in a time when the teacher was put on a pedestal and held in the highest regard. Perhaps there is a special teacher you remember and adored. I'll bet that teacher remembers you too!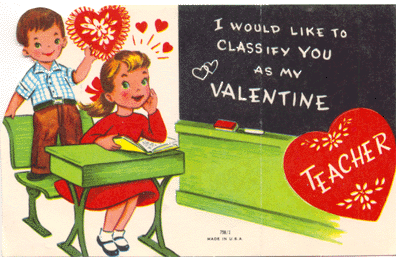 ---
To all our dear teachers On The Hill and those from our grade & junior high school years:
We greatly appreciate all the time, all the love, and all the special care you gave us.
We hope you know how much you will always mean to us, your former students.


---